Our Services
We sell our expertise, not software,
to empower your hospital
Our years of experience provide us with the insight to cut through the noise, identify the opportunities and remove the roadblocks in your workflow and business operations to ensure we deliver a solution that is practical, affordable and enduring.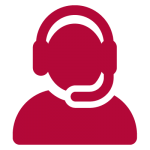 Live Support 24/7
We provide 24/7 service support in English and French. Our dedicated service desk triages service calls and requests to immediately assign the necessary resources. This entails either providing live, one-on-one assistance or dispatching an on-site technician to resolve your issues in a timely fashion – so you can get back to work.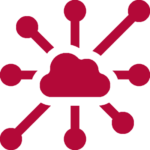 Big Data & Analytics
Reflex provides a range of Data and Analytics solutions to our clients. We have extensive experience, unique and robust knowledge, and exciting products that (1) aggregate data from many divergent systems and sources, (2) manipulate, transform and store the data, and (3) generate insights, analytics, and benchmarks that help businesses make the right decisions.
How do you perform against your peers? How can you create efficiencies and reduce costs? How do you increase revenues and profits? It is all in your data… allow us to help you uncover all these and more.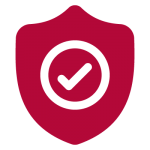 Security
We keep your data and systems safe. Proactively we provide network security services that lock down your network so no one can break in. However, the reality of today's global security order is that breaches may occur. We provide the emergency services you'll need to recover and restore your data if, and when such an event occurs.
Data Integrity Services & Protection:
The ability to recover from catastrophic events including:
Lost data recovery
Security breaches including malware and ransomware
Hardware failure
Natural disasters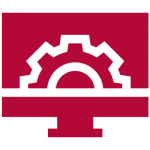 Infrastructure Assessments & Remediation
The foundation for an optimized network environment is a carefully planned cabling environment. If cabling is not done right, inefficiencies and instability will be hardwired into your clinic for years to come. With years of experience planning and executing structured cabling for clinics as new builds, building rehabilitations, or conversions, we understand the complex relationship between your networks and the clinic environment they are housed within – which translates into a built environment that works for all your wire, data and communications needs.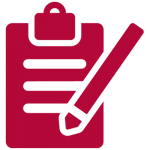 Training & Education
You've invested significantly in practice management software and hardware. But our guess is you're utilizing a fraction of your system's potential. We can help. Reflex offers a suite of hands-on educational programs custom-designed to teach practitioners how to use their software efficiently from both a user and clinic/operations perspective. This includes learning how to integrate internal systems with external software systems supplied by hospital vendors and partners, like diagnostic imaging and labs.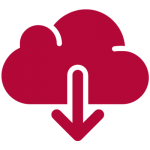 Cloud
As more and more clinics are looking to cloud-based solutions we will help you navigate the possibilities and pitfalls of these technologies to ensure you arrive at the solution that best fits your practice. We will help you understand the equipment cost, security implications, integrations and usability of your system to determine if, in fact, cloud-based systems are the right solution for you.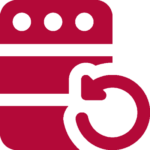 Backup
Data is among the most important organizational assets. Losing it could be devastating to current and future operations. Reflex offers several backup solutions designed to protect your critical data from various scenarios such as ransom/crypto attacks, data breaches, malware, human error, hardware malfunction, hazards risks, and others. We design strategies to create, store, grant access to, and restore a reliable copy of your data when you need it. Call us and find the solution that fits your business the most.